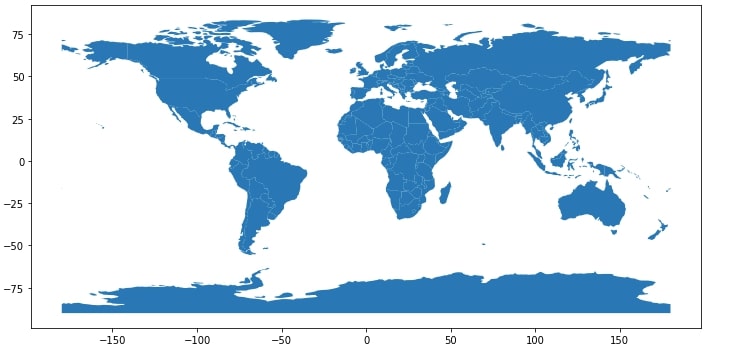 We'll now load our world happiness data. Please feel free to download a dataset from kaggle.
Dataset also holds information about GDP per capita, social support, life expectancy, generosity, and corruption. We'll be merging this dataframe with geopandas world GeoDataFrame which we loaded above to combine data and then use combined data for plotting.
NOTE
Please make a note that the happiness report dataset does not have a happiness report for all countries present on earth. It has data for around 156 countries. We also have manually made changes to the happiness dataset for around 10-15 countries where the country name was mismatching with name present in geopandas geodataframe. We have modified happiness report CSV to have the same country name as that of the geodataframe.