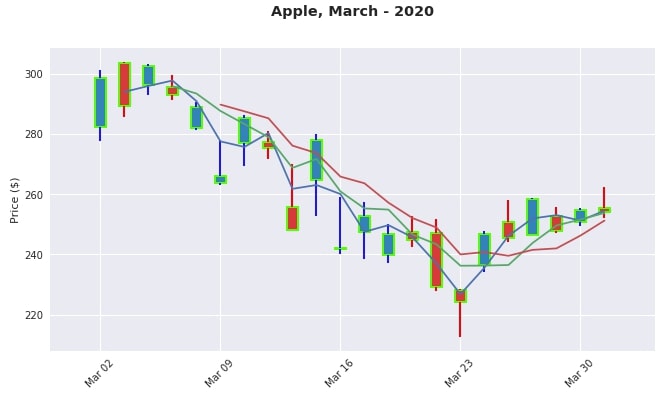 2. Plotly ¶
Plotly is another library that provides functionality to create candlestick charts. It allows us to create interactive candlestick charts.
2.1 CandleStick with Slider to Analyze Range ¶
We can create a candlestick chart by calling Candlestick() method of plotly.graph_objects module. We need to pass it a value of x as date as well as open, low, high and close values.
Plotly provides another small summary chart with sliders to let us highlight and view a particular period of a candlestick.