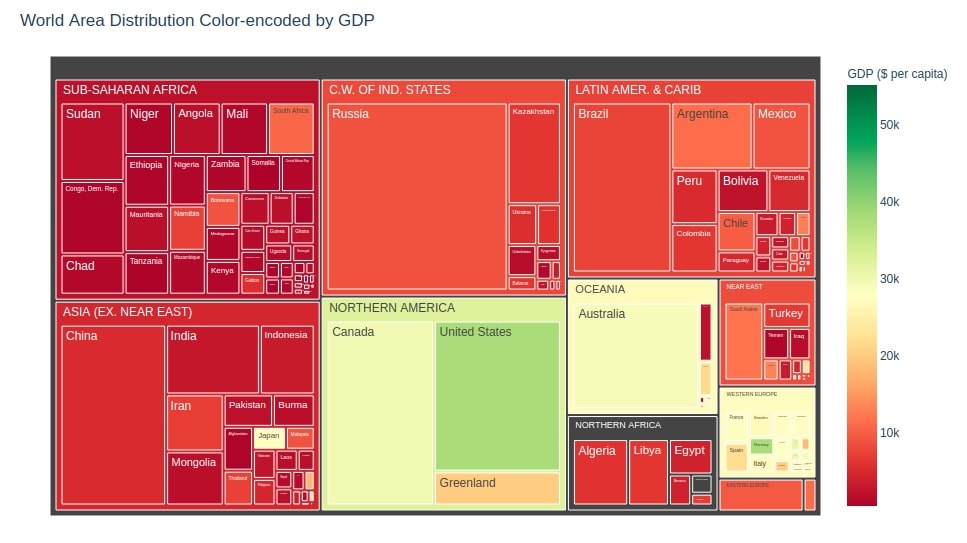 World Population Distribution Color-encoded by GDP Treemap¶
Our sixth treemap consists of Population distribution per region per country for the whole world. We have also color-encoded it by GDP for each country so that we can see how Population and GDP are related.
We can notice from below graph that countries like China, India, US, Brazil, Pakistan, Indonesia has high area but GDP per capita is high for the US, Australia, and most Europe countries.