How To Schedule A Post On Facebook¶
In this basic tutorial, you will learn to post as well as schedule it according to your time and days. This scheduled post will get published on your Facebook Page. A scheduled post can be created or edited by other admins of the page, moderators or editors.
Note! Always make sure that all times for scheduling a post will correspond to your current time zone.
Now let's see what are the steps to schedule a post.
Scheduling a Post¶
Go to your Facebook Page.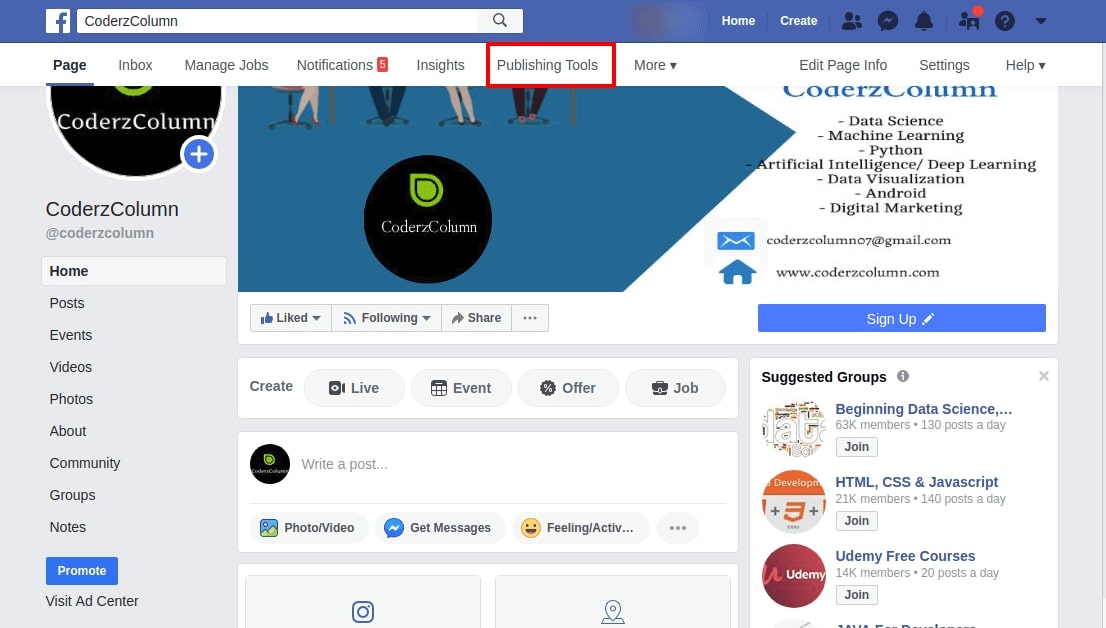 Click Publishing Tools at the top. If you don't see Publishing Tools, click More.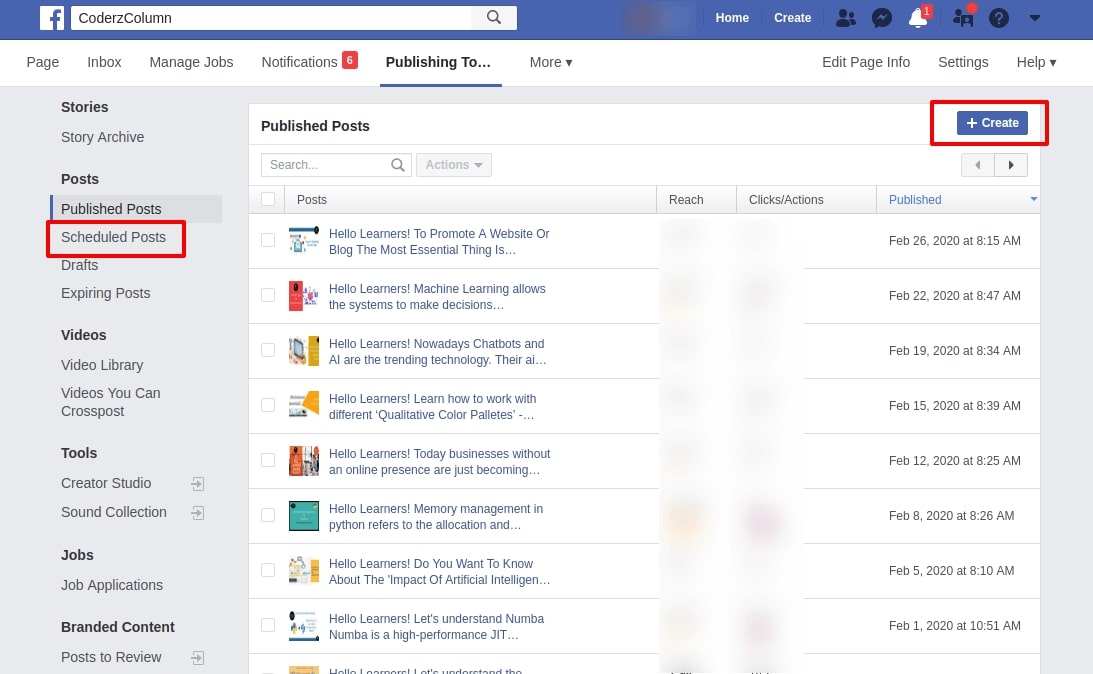 Click + Create in the top right.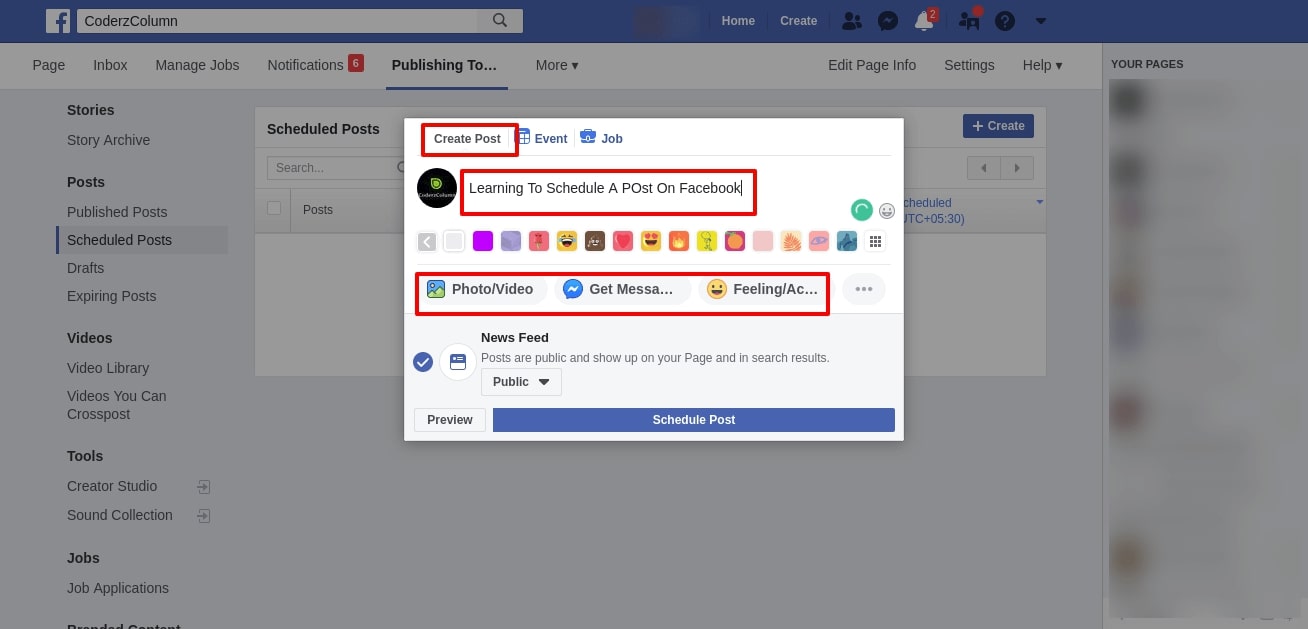 Write your post. You can add images, hashtags, emojis and make use of other relevant features.
Click Share now next to Boost Post.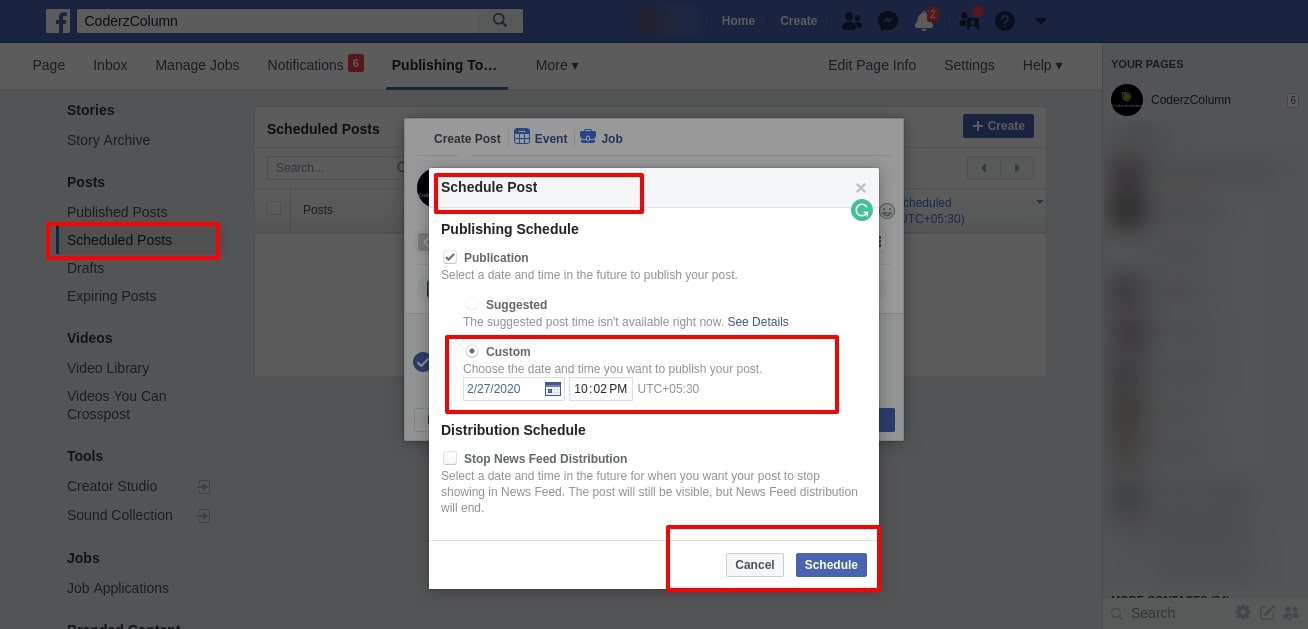 Now let's see how to manage the schedules posts through your Facebook page
Managing Scheduled Posts¶
To reschedule, edit or delete a scheduled post:
Click Publishing Tools at the top of your Page.
Click Scheduled Posts in the left column.
Click the post you want to edit.
Click Edit to edit the post, or click to choose to publish, reschedule or delete it.
Isn't it quite simple? Now try it yourself!