How To Create An Event For Your Facebook Page¶
Now, as you already have your amazing Facebook Page you can customize it according to your requirement. Similarly, while posting content on the page you can avail a lot of options such as create live videos, various events, create offers and discounts or sometimes post a job.
Step By Step Guide To Create An Event On Facebook Page¶
1 Login to your Facebook Account and go to your page.
2 You could see a lot of options on the left side panel of the Facebook page.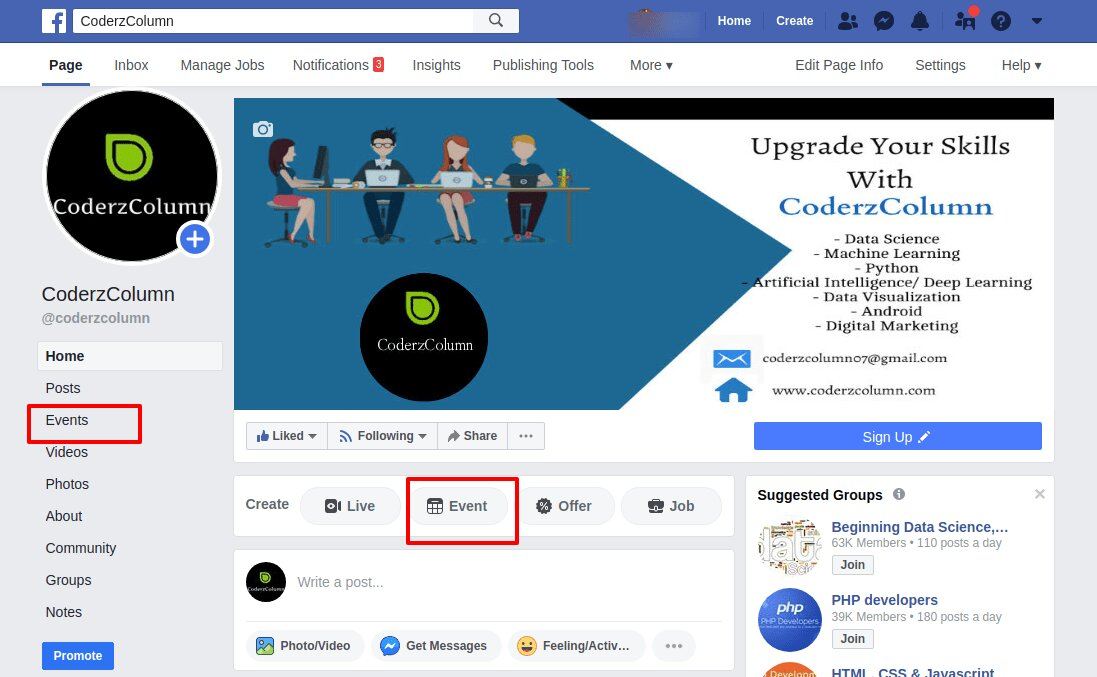 3 Now you can see the "+Create Event" button on the screen. Click on it.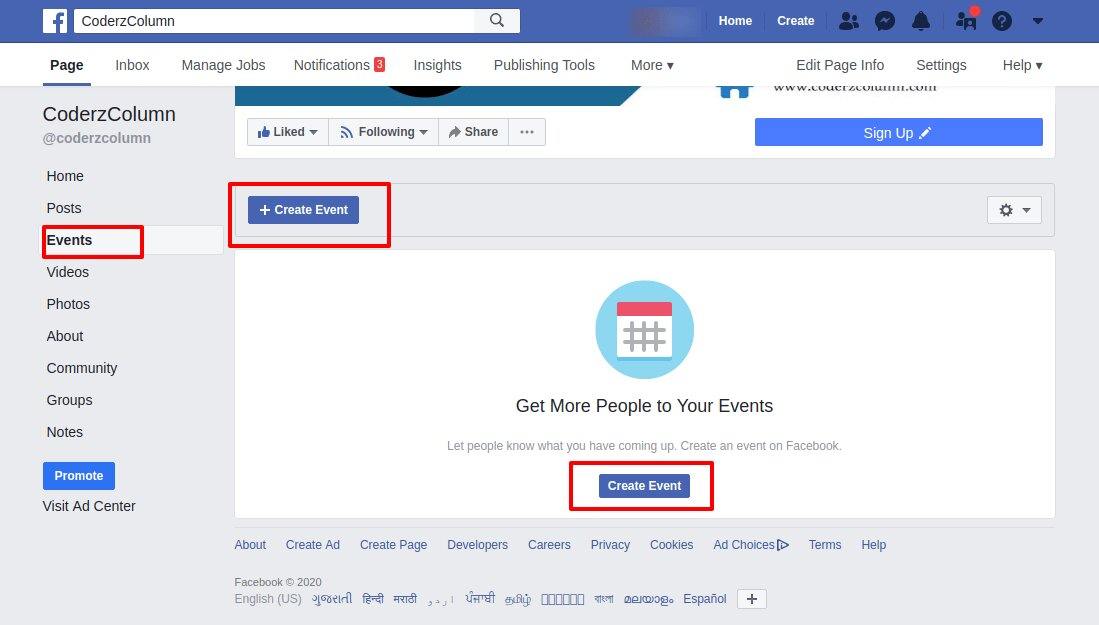 4 You would see a dialogue box where you would have to fill out all the required details.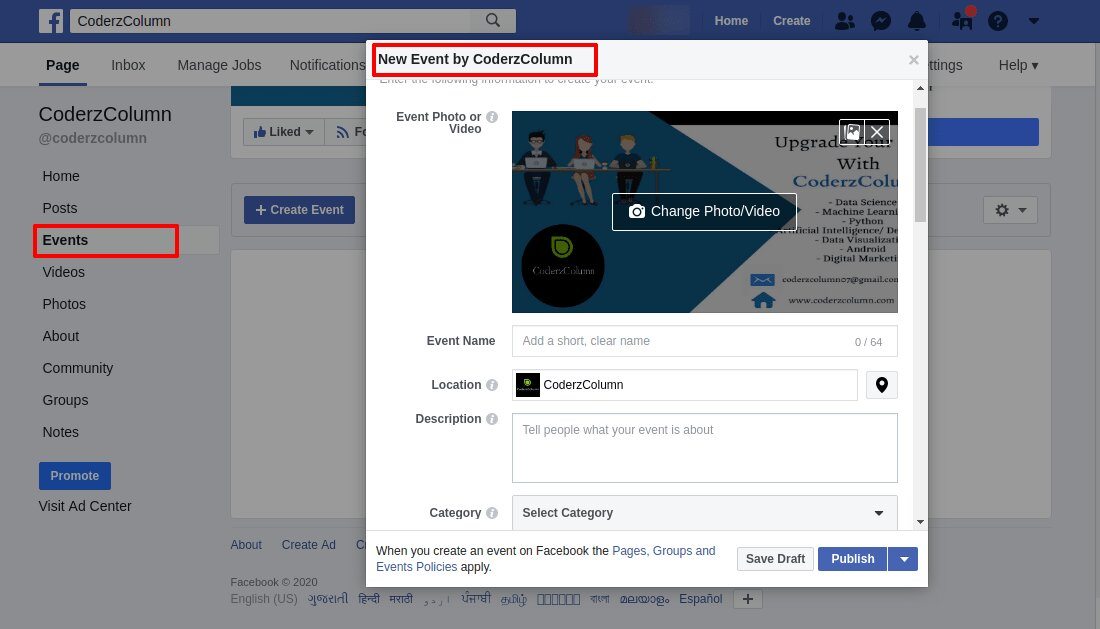 Check out the screenshot so that you have a clear picture of how you need to proceed.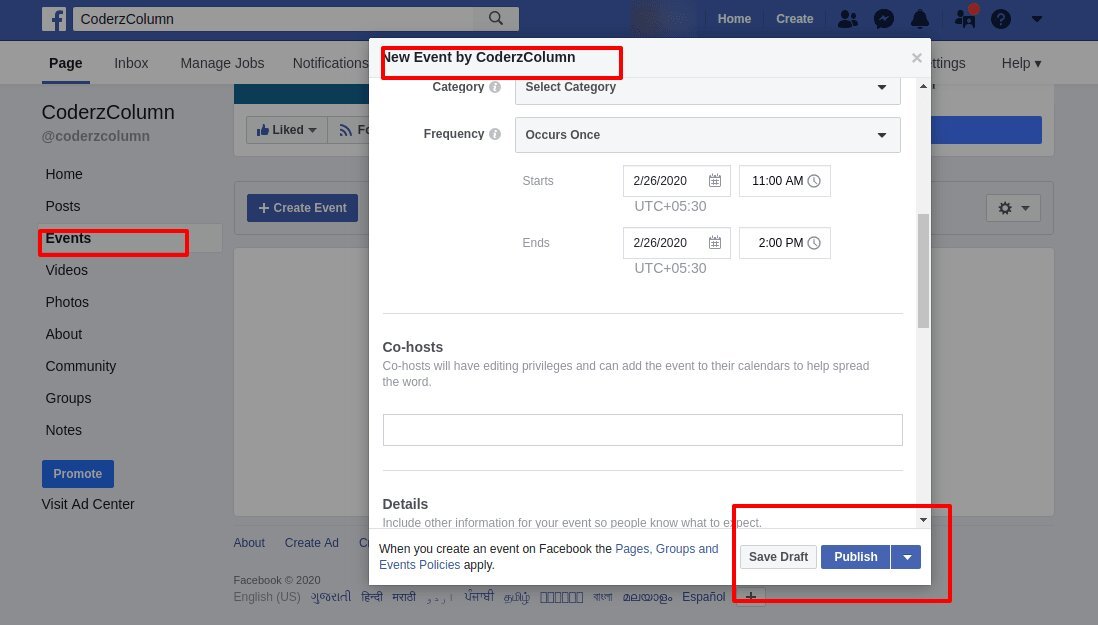 6 Add additional info such as co-hosts, tickets or event schedules.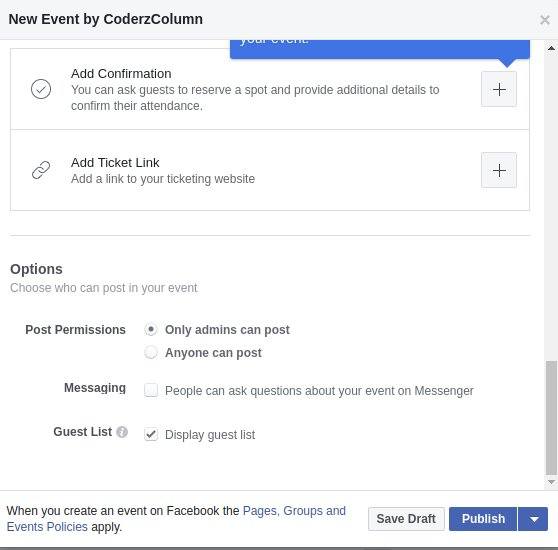 7 Click Publish or Save Draft.
Hope you find this tutorial helpful. In case of any doubt or queries you can get back to us through our comment section.