7 Best Android Apps For Video Editing¶
Android applications have always been in demand. This demand was there since the launch of the Android mobile handset. You can find a plethora of Android apps on the Google Play Store. The applications are available with a complete description, reviews, and rating.
You even get the details of the developer of the android application. You can witness the growth of various Android applications in the market. These applications are so much in demand that developers keep working on them and provide new versions. Do you know which type of applications has always been in demand? Well, the first thought to come to your mind is messengers - Facebook, Whatsapp, Hike, Snapchat, and various others. Apart from that, you can witness the demand for Video Editing Android applications. With the high usage of reels on Instagram, it has become essential for many people to create and edit videos.
Although, you can get a plethora of android video editing applications from the Google Play store. But the thing is you don't know which one is the best application. Which application would be the best fit for you? What are the features of the video editing application that will help you create the best videos?
Many of you would be in a similar dilemma. But not anymore. Here you will find the list of best android applications for video editing.
Important Section Of The Blog¶
1. Filmr - Video Editing Android Application To Top The List:
The Filmr is an android application that has a perfect interface for the users. The interface is so easy and convenient that it makes the application easy to use. The best part of the application is that it is available on Android as well as for iOS-based phones.
Whether you are a beginner or an expert, this video editing application is the best fit for everyone. The Filmr application is a simple, fast, and intuitive interface. Some interesting features offered by the video editing application include adding transitions, effects, filters, and more to transform a basic video to something that is uber cool.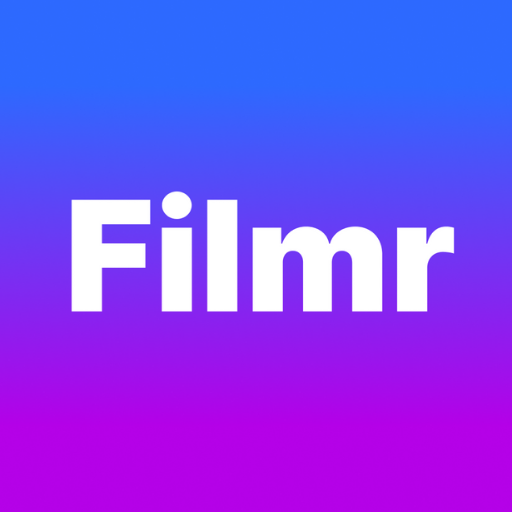 If you want a video editing application that has good speed, agility, and a premium look, then choose Filmr.
Review: Filmr has received a perfect rating of 3.4/5 based on reviews from a wide range of users and has more than 1 million downloads on Playstore. (This data is subjected to change).
Price: It has a free version that allows you to create videos with an InVideo watermark. The paid plans start from $15/month
What Are Key Features of Filmr Video Editor?¶
You do not have any limit on the number of images/videos you can import
The video editing application offers smooth and unique transitions between videos
You will get access to multiple fonts to make your text stand out
You get different video formats: horizontal (16:9 and 4:5), vertical (4:3), stories (9:16), and square (1:1)
20 million+ royalty-free music library
Exclusive filters and effects to transform videos
Advantages And Disadvantages of Filmr Video Editor¶
Advantages:¶
There are no ads. This is the best aspect of this video editing application.
You get a super convenient vertical editing timeline. Due to this, creating and editing videos becomes easy.
The users have the flexibility to reorder videos, photos and audio clips with ease. You can use the drag and drop option to do it.
You can search of the relevant songs with a simple search.
You have access to add music from your existing files
Reverse, Rotate and Flip videos with one tap
If you want to remove the watermark from the videos, choose the pro version of the video editing app.
You can save the videos to gallery or export them directly to any social media app
You can easily set transition timing to ensure a smooth shift of the duration of the transitions down to specific seconds.
You have flexibility to directly shoot videos via the app and edit.
You can design custom video duration align with video on the text bar.
Disadvantages:¶
You won't find any undo option in its Android version
The filters available in the application are limited.
You do not have the record a voice-over directly on the app
You cannot choose the video resolution before saving
You do not have the flexibility to support multiple languages
Note: The Filmr iOS app has an extensive library of filters, effects, transitions, video-on-video and a lot more to choose from. If you happen to have an iPhone or an iPad, you can try it out.
Quik is an Android application that is designed for creating and editing videos free of cost. This Android application is brought to you by GoPro. With the Quik app, you can create awesome videos in just a few taps. The users can add transitions and effects to the video without any complexity. You can apply different themes that are synched with the application. These themes make the videos stunning and shareable.
Most of the editing is done through automated features. If you want to add some customization from your end, you can do it with the Quik video editing and creating an application.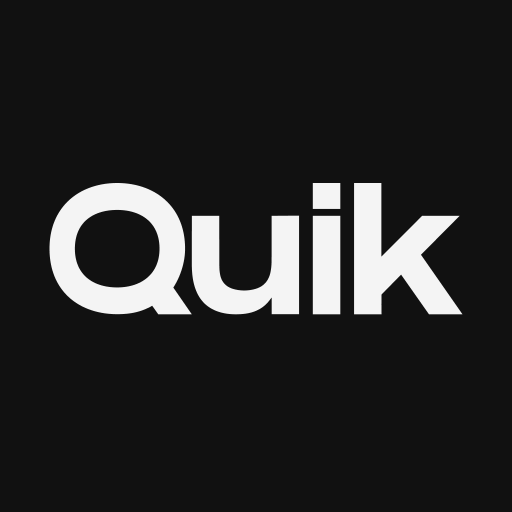 Review Quik: The overall rating of 4.4/5
Review From Users 476,637 users QUIK is a free video editing app for Android phones
Price: Quik is a free video editing app for Android phones.
What Are Key Features Quik Video Editing Android Application?¶
You have the provision to add 75 photos and video clips from your gallery, cloud storage, or GoPro Plus
The application offers compatibility with the motion photos
Unlimited back-up at 100% quality
You can use GPS Stickers to showcase GoPro video's speed
The video creating an application is AI-powered. It allows face detection, movement, and sound detection for the perfect frame. If you want to make any manual corrections, you can do it easily.
23+ themes for any occasion
You can easily edit the videos by recording, trimming or rotating videos, adding text overlays, changing video speed
Videos in various dimensions – square, portrait, or cinema
100+ free music libraries to add background or add your own
HD 1080p export
QuikStories – works with the GoPro App.
The PRO version automatically backs up your GoPro footage
Advanatges Of Quik Video Editign Android Application:¶
You can handle the videos sot directly from the phone camera or any device
The backup facility is of 4k video, which is a great win over other apps
The best thing is, there is no watermark
The video editing applications good for basic editing
Quik's mural feature helps you to create your best shots as separate events
While auto-editing, the music is selected with the perfect match.
Disavanatges Quik Video Editign Android Application:¶
The cloud storage availability is only for a limited time. You do not have the option to go back to those videos and make edits.
As there is no undo option, you will find it difficult to make complex edits.
The automatic edits make it low on customization.
Are you looking for an advanced video editor for android supporting devices? It is FilmoraGo. FilmoraGo is another android video editing application with free features. With FilmoraGo, you do not have to worry about the watermark or any brand stamp. Moreover, it does not place any time limit on the video clip editing. The application supports creating amazing videos with different types of editing effects and presets.
The video you design and edit in FilmoraGo can be shared on different social media platforms such as Youtube, Instagram, Facebook, WhatsApp.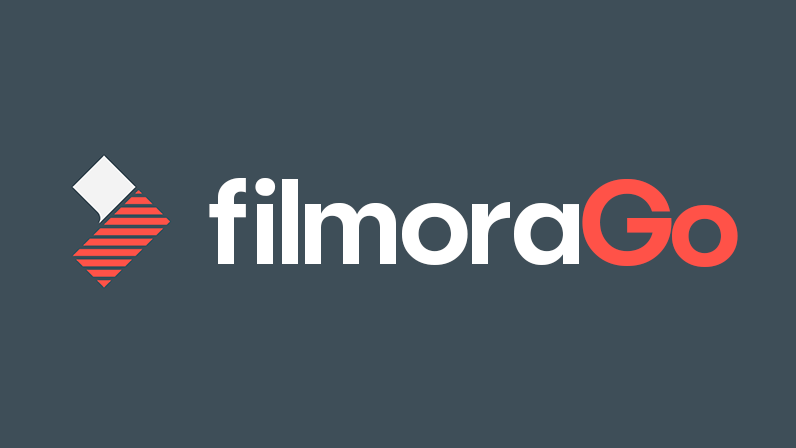 Review: The application has received a 4.6/5 overall rating from more than 600K users. based on the reviews from 626,723 users.
Price: Although the application is free you can buy pro filters and effects from the built-in library. The prices range from $0.99 – $34.99 per item
Prices Are Subjected To Change
What Are The Key Features Of FilmoraGo?¶
You can import the videos from social networking sites like Instagram and Facebook
The application has got an extensive library of licensed songs.
You can even design lip-sync your videos
Users have the flexibility to design videos in multiple dimensions – square, cinema
You can easily reverse the videos, trim them, add text overlay and rotate. You can even decide the speed of the videos.
You can create multiple videos with fast or slow motions in the same video
Users have the flexibility to change the motion and timeline of the title, can add multiple titles.
You can design videos in multiple languages such as German, Italian, Turkish, Japanese, Korean, Arabic, Russian, French, Spanish, etc
What Are The Advantages And Disadvantages Of The Application FilmoraGo?¶
Advantages:
It offers an easy interface for the users. You can easily load the videos with free features.
The final video would look professional with high-quality videos.
You will have access to high-quality preset templates in the PRO version.
Disadvantages:
You get a wide collection of presets, filters, and effects. But there are no guides or tutorials on how to use it.
You will observe that the audio will fade away at the end of the video.
If you are an avid video creator and editor, you might be knowing about KineMaster. It is quite a popular android application used for editing videos. The video editing application is full-featured with various powerful tools. With this android application, you can find more than 2500 downloadable effects, transitions, videos, and images.
Along with the EQ presets, you get a wide range of tools to make audios on KineMaster. You can use the free or premium version of the video editing application. All you have to do is to subscribe to the premium version and start using its features.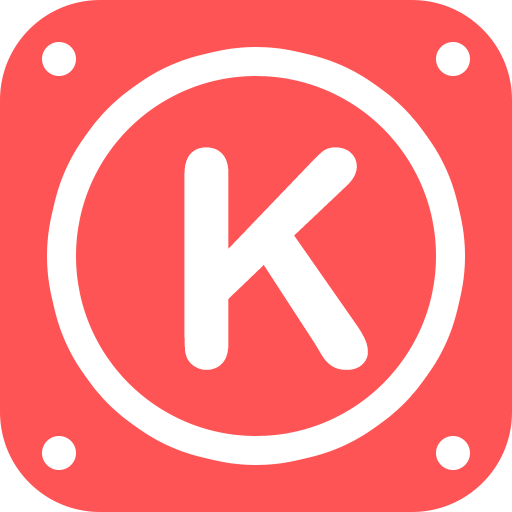 Review: KineMaster has received a good rating of 4.⅘. The reviews are from 4 million users of KineMaster. Price: You get a free trial of KineMaster. After that, you can get a yearly subscription of \$18.10. If you opt for a monthly subscription, you have to pay just \$3.47. [The Prices Are Subjected To Change With Time And Demand]
What Are The Key Features KineMaster?¶
With the video editing application, you get built-in graphics, fonts, stickers, transitions, and clips. Along with this, you get many more options to beautify the videos.
You will get access to layers of video, stickers, images, text. All these will help you in enhancing your creativity while editing the videos.
You get a keyframe animation tool. The tool will help you to add motion to layers in the videos.
For enhancing the quality of the video you can use voiceovers, voice changers, sound effects, background music.
You can develop beautiful effects with a blending mode available in the video editing application.
The interface offers an easy way to share videos on YouTube, Facebook, Dropbox, etc
What Are The Advantages And Disadvantages Of KineMaster?¶
Advantages:
The tool has a green screen along with audio adding, extracting, volume control, chroma key, and various other option.
If you want to create advanced videos, you can add multiple audio and video layering.
Users have the flexibility to download multiple assets like stickers, images, backgrounds, etc. from its asset store.
You can upload the video on the Youtube channel.
Disadvantages Of The KineMaster:
You will find it difficult to crop the videos and audio. It does not let provide a proper timeline to edit the audios.
You will need more time to get used to the editing application.
The subscription will not allow you to use the application on multiple devices. - The application is good only for the videos in a horizontal mode. This might limit your creativity.
If you are a beginner, avoid it.
Leaves a watermark in the free version.
Are you looking for a free video editing Android application? Use VivaVideo. This video editing application has all the basic and advanced functions of video editing. Due to this feature, experts consider it a top contender. You will never find a comprehensive video editing application like Viva Video.
It offers a wide range of video editing features including
pictures with songs,
editing video with transitions,
adding video to video,
combining video clips,
adding music to video.
With this application, you get special effects, filters, stickers, and animated clips. Users have the flexibility to share the videos on social media sites directly from the application.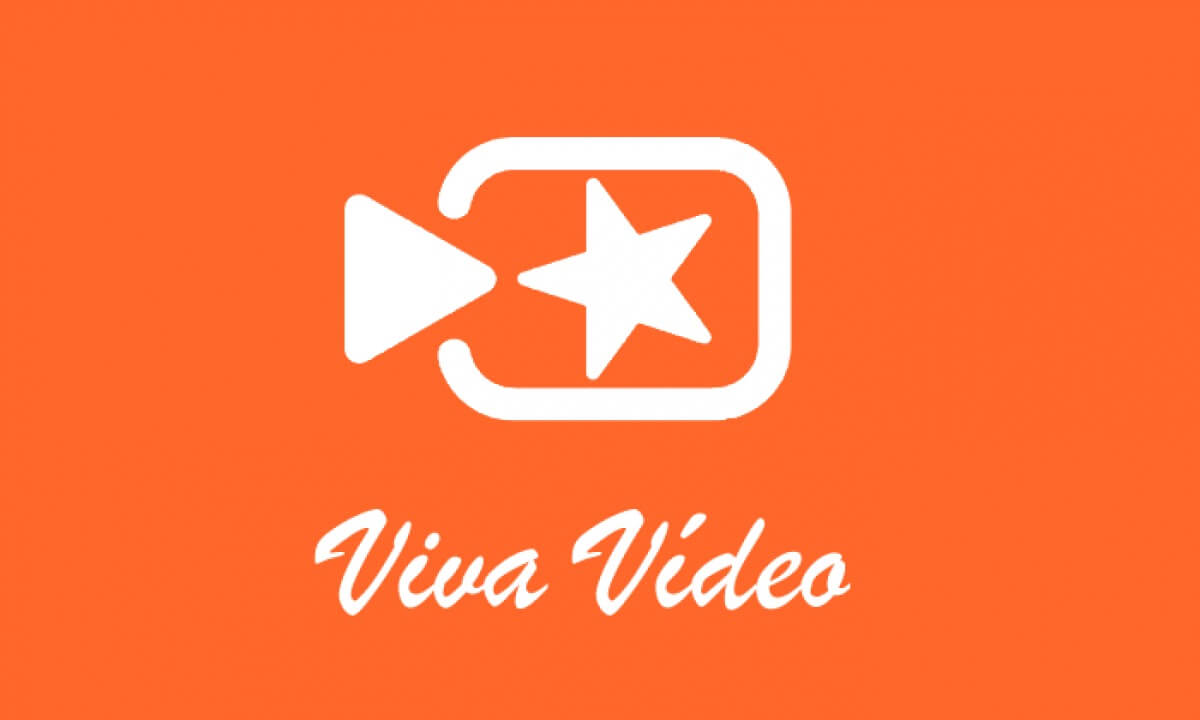 Review: VivaVideo Has An Overall rating of 4.6/5
Reviews Received From 12,970,605 Users.
Price: You can either opt for a monthly plan or a yearly subscription. For a monthly plan, you have to pay $2.23. If you are opting for a yearly membership, you need to pay \$11.85.[The Prices Are Subjected To Change With Time And Demand]
What Are The Key Features Of Viva Video?¶
You can use a professional music video maker. You can choose songs and effects of your choice.
You can edit videos from pictures and songs easily.
You get a wide range of video editing effects: blur the background, slow down videos, speed up videos.
Users have the flexibility to merge multiple video clips to make one video.
You have the flexibility to cut, edit, merge, paste while editing a video
Export videos at your desired resolution like 720p, 1080p, 4K, etc
What Are The Advantages And Disadvantages Of VivaVideo Video Editor?¶
Advantages Of Viva Video Editor:
You get a built-in slow-motion video editor.
It is the best video editing application for creating short video clips for social media.
It is super easy to use, even for beginners.
You can cut the video clips and place them anywhere you want.
Disadvantages Of Viva Video Editor:
With the new updates, there are issues with the app's functioning.
Sometimes, the videos tend to delete text or images.
You encounter multiple issues while adding music to the video.
It is hard to add and manage more than one audio/video file.
WeVideo is yet another android application for video editing. This video editing application enables users to create videos fast and in a convenient way. You can create different videos and useful memorial videos. You can share the videos on social media sites including YouTube, Facebook, Twitter, Instagram, and more.
The content on WeVideo has been featured in various publications such as TechCrunch, CNET, ReelSEO, The Next Web, Wired, and more.
With WeVideo you can choose the business or enterprise plan. You get the features like expanded music and theme libraries. You can design professional-quality graphics without any application watermark (only in pro versions).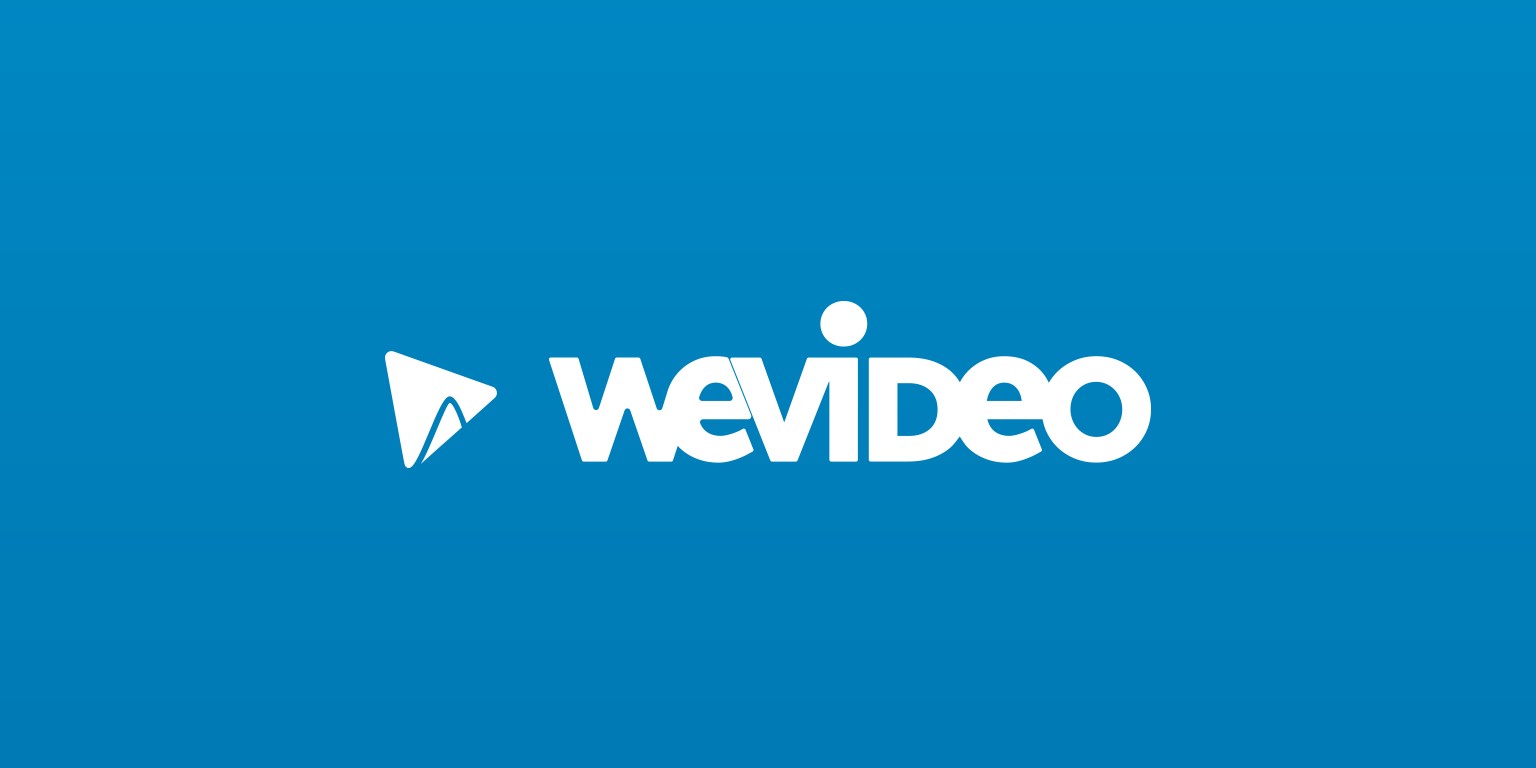 Review: The overall rating of the application is 4.0/5 based on the reviews from users. Price: You can Choose Any One Plan
Professional Plan
\$41.81/month and $249.47/year
Unlimited Plan
\$14.63/month and $86.41/year
Power Plan
\$9.06/month and $53.66/year
Mobile Pass
\$3.76 one year pass
[Prices are subjected to change]
What Are The Key Features Of WeVideo Application?¶
You have the capability to design perfect and stunning videos with a wide range of themes and filters. If you choose an upgraded plan, you get to publish a 4K Ultra High Definition video. You can use horizontally as well as vertical video format and have blurred backgrounds. Users have the flexibility to add their own music or use its royalty-free library. It is useful for customizing the video soundtrack.
You have the ease of publishing and sharing the videos to YouTube, Dropbox, Instagram, Facebook, etc.
What Are Th Advantages And Disadvantages Of WeVideo?¶
Advantages Of WeVideo
It is a good application for beginners as you get basic video editing.
You can create photo slideshows in a hassle-free manner.
There are no complications for sharing the videos on social media complications.
Disadvantages Of WeVideo:
You get a limited number of music soundtracks, texts, themes in the free account. If you upgrade the account, you can access more number of features.
You will need requests permission to have access to various products.
In the free account, you cannot remove the watermark.
In the beginning, you will find it difficult to adjust to the music beats.
Magisto is a much more advanced android application as compared to other video editing apps. It has integrated A.I. It is useful in finding the best part of the video recording. Various video editing techniques can be applied with ease.
The features include:
video stabilization,
filters object detection,
effects, and
Auto-crop,
All these features support in creating the best videos and slideshows and even collage.
You can merge multiple clips, photos, filters, music, text, themes and effects to define a perfect story. The AI support of Magisto will present you with a fully automated small movie clip by converting the photos and video clips from your gallery.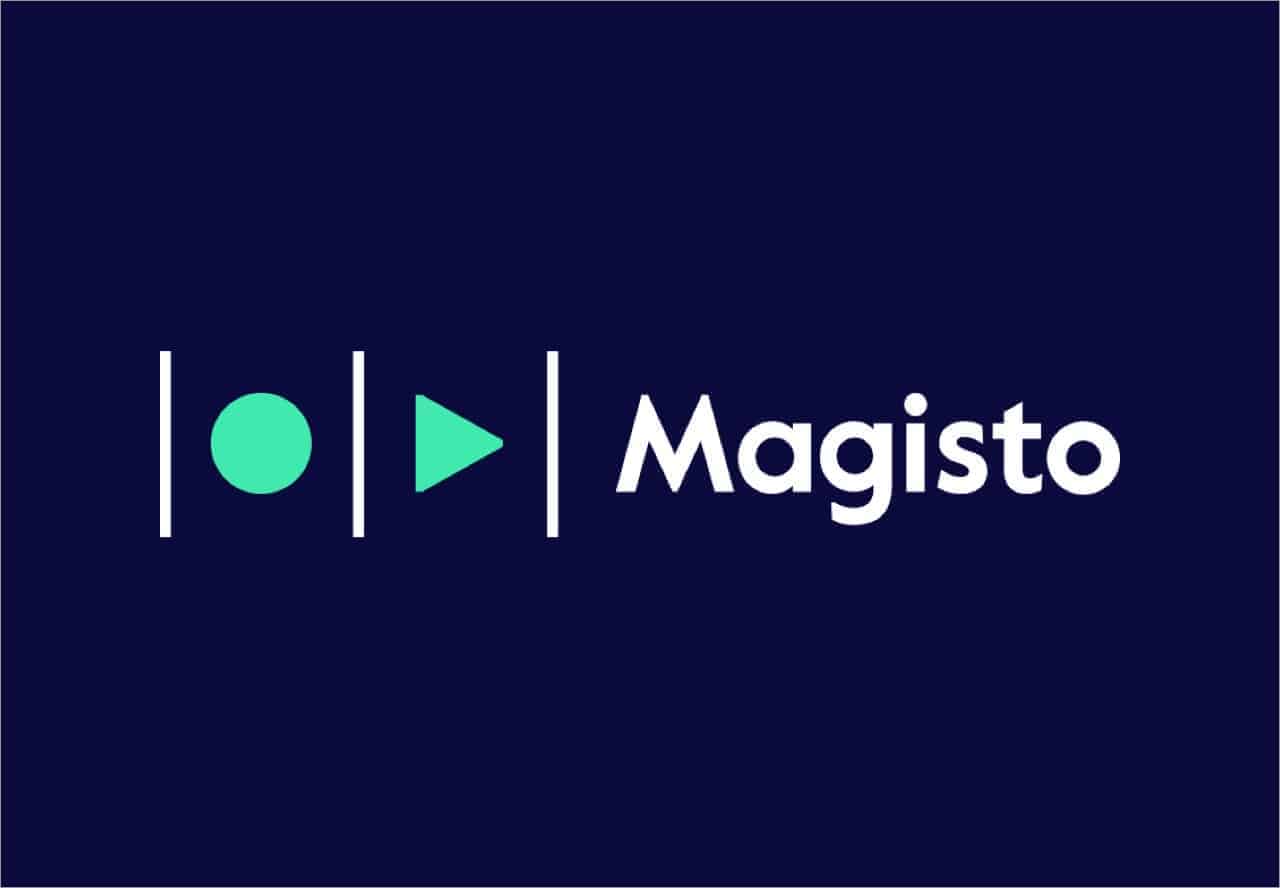 Review: Overall rating of 4.1/5 based on the reviews from 1,133,767 users. Price:
Monthly Subscription
$5.85
Annual Subscription
\$18.43 Paid Yearly, [$1.53/month]
[Prices Are Subjected To Change]
What Are The Key Features Of Magisto?¶
You can conveniently share videos on social networking platforms with a single click.
There are different categories for royalty-free music including genre, mood, and category
If you want, you can add the music from your gallery.
Flexibility to fusion different video clips with images, photos, stickers, texts, and filters.
You can transfer the videos into a storytelling concept.
What Are The Advantages And Disadvanatges Of Magisto?¶
Advantages
It is good for beginners. You will get a good experience with this editor application.
It is semi-automatic. The AI integration will help the - all you need to do is select your videos/photos and let Magisto's AI guide you to the rest
It has convenient, neat and simple interface
You can create multiple dynamic videos quickly with customizable pre-made templates.
They have a feed where you can see videos posted by other users.
Disadvanatges
You will not have flexibility in manual video editing
Customer support is not good.
Too many recurring review pop-ups.
Conclusion:¶
The list of the best Android application for Video editign may end here, but the topic doesn't. CoderzColumn will keep updating you with various other applications that you can use in your Android devices. For more updated stay tuned.