Top 6 Insight Of Digital Marketing: 2020¶
Digital marketing has the potential to transform the way marketing is growing these days. With the best use of tools and techniques of Digital Marketing, you can give an edge in the year ahead of you. Every year we look at the past statistics and make analyses or predictions for the future. We bring out innovations in digital media, platforms, and technology that have the capability to shape marketing in the coming years. Make use of the cutting edge technology to grab the exciting opportunities of the marketing world!
Here, in this article, you would be exploring some of the essential digital marketing trends based on some effective examples and research. It will guide you in adopting the latest marketing techniques and technology that expert digital marketers use to promote and skyrocket their business.
If you are seeking some recommendations to tap into the innovations in various digital marketing channels then you can include:
Email Marketing
Social Media Marketing
Search Engine Marketing And much more.
We are here in the year 2020, and we can already witness the impact of digital marketing in all the sectors. If you are looking through the insights carefully then, we can observe that advertising alone has the capability to dominate the online world. This is due to the duopoly of Facebook and Google's paid media. Now let's check out what are those smart insights of the digital world would be trending this year.
1. Lifecycle or Phase Marketing
You might have been hearing a lot that "funnel is dead" and SEO doesn't work but this is not true. Consumers these days are following a non-linear journey, regardless of the product or services they are involved through the marketing available on the website or applications. Hence your primary focus is to grow the awareness amongst the potential consumers or visitors. Along with that, you would have to closely follow the increasing number of customer leads and prospects. If you observe closely, then you can understand that the role of digital marketing is quite effective in unifying the customer experience. But it is also surprising that digital marketing is not something that is helping in boosting revenue from the existing customers. This might be a bit confusing as we have been thinking that digital marketing has achieved all the goals of conversions and customer retention. You can adopt a more practical way to plan out and integrate online marketing into various other marketing activities that take into consideration:
Customer Communication
Customer's Perspective
Customer's Product/Service Experience
You can call this "Phase Marketing" that would always recommend you to review the use of online as well as offline media across the globe.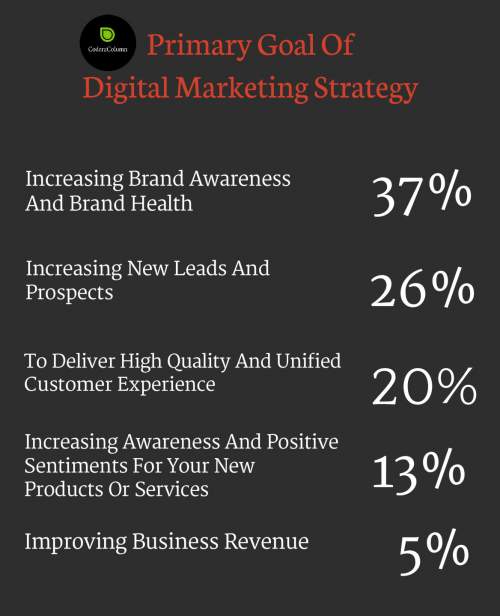 Not all businesses are effective in their marketing strategies. They might be very strong in terms of activities they are proposing to customers but might be poor while nurturing the old customers and re-targeting them. Some businesses also adopt automation and account-based digital marketing techniques that help them.
2. Conversational Digital Marketing Trend: You would find this most exciting trend in Digital marketing today. It will help you to bring together rapid consumer adoption with the help of smart and brilliant speakers. Marketers can also adopt innovation in various search query processing, conversational interfaces and messaging. Conversational marketing is getting highlighted as one of the key aspects of Digital Marketing. Artificial Intelligence is also playing a vital role in fueling the effectiveness of digital marketing trends.
Many businesses are actually forecasting the placement of their business in mainstream within the span of 2 to 5 years by using the brilliance of marketers, considering personification with real-time data analysis.
It has been surveyed that building relevance to web, email and mobile-based conversations is creating an impact by providing a personal tone to the business. The marketers are making use of tailored-made and call-to-action on an individual basis. These days businesses are making use of AI-based Digital Marketing to drive campaign revenue and increase the re-purchase rate through email marketing.
3. Working-Out Insight-Driven Marketing: Every businessman is a fan of analytics and insights because they are the most important thing to understand the performance of digital marketing strategies and optimize the results. You always need to keep improving the data-driven marketing strategies and aim at the most desired skills amongst digital marketers.
4. The Most Effective Marketing Technology: Nowadays, marketing technology is presenting itself with bewildering options of software services for businesses across the globe. These services improve the business management of digital media, its experiences and supporting data. In case your business or agencies are adopting the right blend of digital marketing services then they can skyrocket the revenue within a couple of months. Most importantly it will help you to stand out from the crowd.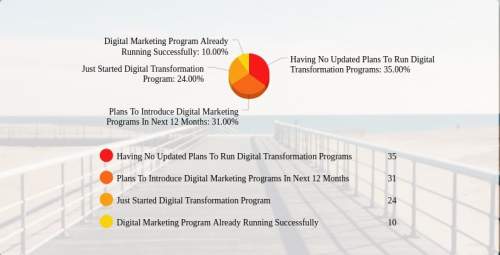 5.Customer's Privacy And KYC Requirements: The social media and popular websites like Facebook, Microsoft, Google and many more are very particular about the security and customer details. Adding credentials through the websites can be a warning bell that the customer details are not safe with the online brands. Hence working by abiding with the GDRP guidelines is a must. They are privacy regulations that have been enacted to improve data security with increased fines.
Therefore it is important for marketers to work with colleagues to mitigate the potential impact of security breaches and reassure customers. Emerging technologies can potentially help with both of these challenges. New Identify Management or Know Your Customer solutions are being developed that can both improve security, reduce fraud and improve insight about customers across multiple devices.
6. Impact Of Digital Transformation: Businesses digital marketers have to face a lot of challenges that include a lack of focus on integrates strategies, accurate testing, high-level optimization, integrated communications, and other structural issues. Although, the marketers have overcome the challenges and have made the most of the opportunities to work out digital transformation through digital marketing strategies. The aim of digital transformation is to develop a roadmap to improve digital capabilities and skills, while at the same time, integrating 'always-on' digital marketing activities with brand and product marketing in the business.