How to Use LinkedIn Ads to Grow Your Business¶
Everyone wishes to grow their business whether it is shop on the roadside or a multinational building trying to touch the sky! Along with Facebook Ads, we have one more powerful tool that can help us in growing our business or in simple words skyrocket it. Can you guess it?
Linkedin ads!
Yes, Linkedin Ads is also a really powerful tool that provides us an immensely powerful audience. And actually not just Linkedin members are qualified they also have 3 times the buying power than an average web crowd.
It was found in a recent survey that Linkedin's advertising platform has been revamped. Campaign manager claims that Linkedin has some new tools in its marketer toolbox that needs to be explored and efficiently used by the businesses to witness exponential growth. Moreover, you could see that along with sharper targeting options, Linkedin has also tapped into some objective-based advertising. This indirectly means that advertisers can easily run the campaigns with some clearly defined goals! These goals can be
Brand Awareness
Lead Generation
User Engagement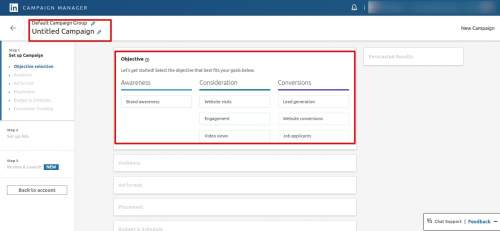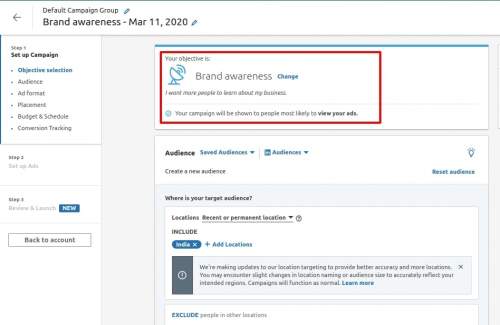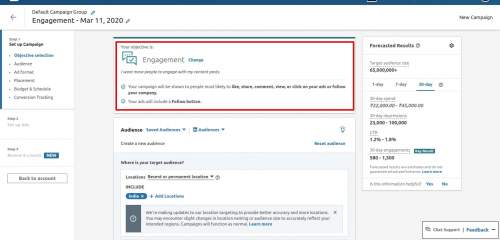 In this article, we would be covering different ad formats provided by Linkedin and a stepwise procedure on how to effectively advertise on Linkedin. In addition to that you can learn some best practices provided by LinkedIn.
Let's get to know what are these different Linkedin Ads. With the help of these Ads, you could learn how to advertise on LinkedIn provided with a self-serving ad format.
Generally, the sponsored ads are some of the essentially promoted LinkedIn posts. Sponsored content are available in different formats such as single image, video, and carousel. You can easily run these campaigns in the Linkedin Newsfeed or put up with some Lead Generation Forms. These ads would prove beneficial if your Campaign goal is to increase user engagement. You can analyze tat the engagement has grown around 50 to 60% through Linkedin Ads.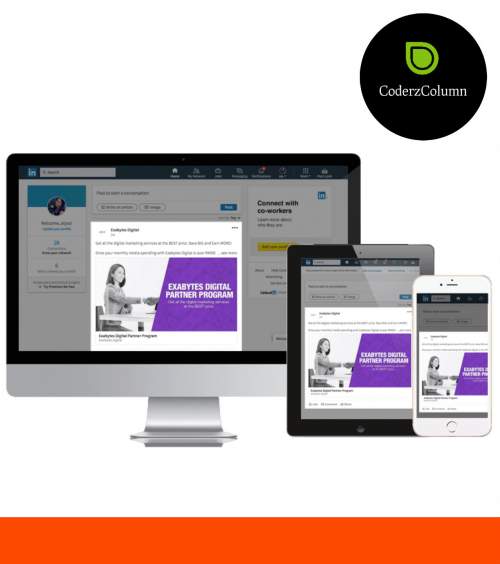 Working With Direct Sponsored Content
Before moving towards the Direct Sponsored Content, we must know the difference between the Direct Sponsored Content and Sponsored Content. The Direct Sponsored Content is not published on the LinkedIn page feed but they would still appear as one of the regular LinkedIn posts. There is a great advantage to this type of ad. Advertisers can easily tailor the ad to target some specific audience. Moreover, you can test different types of iterations without messing up with the page.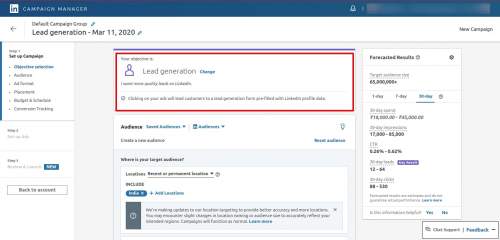 Getting To Know Sponsored InMail:
In this type of ad format, you can deliver targeted messages to your LinkedIn members directly in their inboxes. As per the survey reports, LinkedIn says that "Sponsored InMail ads are more successful at driving conversions than simple email marketing".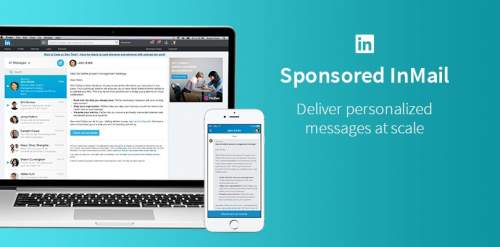 Note! Make sure that LinkedIn members can easily opt to stop receiving InMail ads whenever they do not want to see it.
Strategically, LinkedIn text ads appear in the right rail and top banner on the desktop. They will include a short headline, blurb and a small square image. LinkedIn measures these ads by the pay-per-click or cost-per-impression method.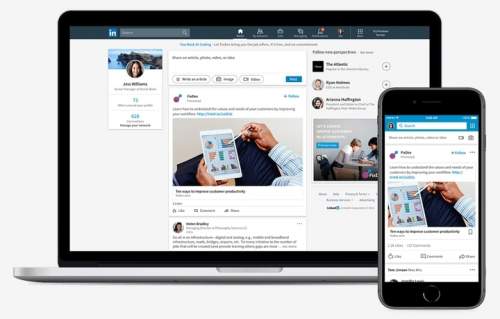 Similar to LinkedIn Text Ads, the Dynamic Ads also appear in the right rail and look similar except for an important difference. In Dynamic ads each ad can uniquely target its viewer with their profile photo and address them by name. In Dynamic ad formats, you can include followers, job, content, and company spotlight ads.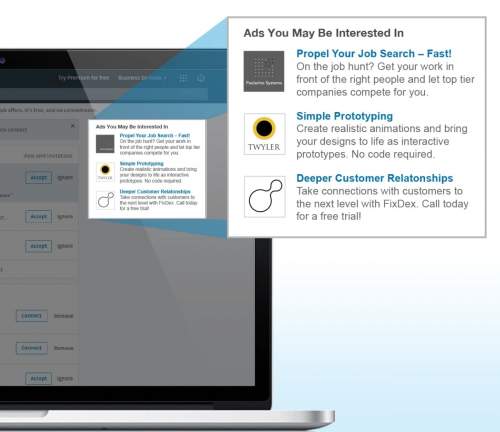 Note! To create a Dynamic content ad, you'll need to get in touch with a LinkedIn representative.
Now let's get to understand how to get in touch with LinkedIn representatives:
LinkedIn Audience Network
LinkedIn Audience Network is one of the best features that would allow you to target your desired audience by displaying various engaging sponsored content on thousands of partner apps and websites. You can enable this feature when creating your campaign so that your ad is seen in more places outside of LinkedIn, too.
LinkedIn Advertising Partner Solutions
If in case you are running self-serve ad campaigns then you need to consider trying the LinkedIn Marketing Partner program. In the LinkedIn Partner Program, there are experts from different companies that will be helping you in achieving or meeting your campaign goals. You could boost your engagement and easily scale your campaigns with the help of program partners.
PS: Most people think that LinkedIn is the place only for professionals. Yes, it's true but there is always space for creative people who possess great and innovative ideas. These ideas have the potential to bring revolutionary changes in the business and help it grow at a faster pace. Hence you can easily make use of the above ads, which broadens your scope of taking your business to the next level.