How To Choose The Best Digital Marketing Course in 2022?¶
Does anyone teach digital marketing in schools? Schools are the best place where we get to learn a lot of subjects, gain knowledge and wisdom. Although, you will learn a lot at schools and colleges but not everything. When looking for some technical knowledge and a hands-on approach, you need the best courses or certification programs. In college, you will be learning the basics of your stream. That is not enough. Even after doing a bachelor's a master's, you need an extra boost to your academics to make yourself job-ready. In the digital world, you will get all the courses online. You do not have to go anywhere. Even the top universities are providing online courses in different streams. If you enroll in these courses, complete the courses meticulously, attend the final project/text - you will receive the certificate. According to statistics, the hottest course that is in demand is - Digital Marketing.
On the internet, you will find a plethora of digital marketing platforms. Having so many options will confuse you. Moreover, it does not mean that you will start with any of the digital marketing courses that are offered to you. If you really want to utilize your time fruitfully then making an informed choice is quite essential. But how will you ensure that the courses you're choosing for digital marketing are the best? Everyone claims to make your digital marketing course easy for you, provide your resources for learning, conducting tests, and various other things. Besides, many of them claim that they will offer you an affordable digital marketing course.
Now, how to eliminate the confusion? How do you choose the best digital marketing course available in the market right now?
Here are some of the best digital marketing tips that will help you to make an informed choice.
#1 You Must be clear Regarding Your Requirements:¶
The very first thing that you need to consider while choosing the best digital marketing course is to be clear with your requirements. Experts usually recommend listing all the essential things that you are looking forward to in the digital marketing course or certification program. You need to understand a few things such as:
Why Do You Plan To Learn Digital Marketing?
Do You Need This Certification Course In Digital Marketing For Upgrading Your skills?
Will This Digital Marketing Course Boost Your Career?
Do You Just Need An Overview Of All The Aspects Of Digital Marketing?
Do You Wish To Specialize In Any Particular Subject Of Digital Marketing?
Once you start answering these questions, it will be clear to you what you need from a digital marketing course.
For instance, you might need to handle social media marketing in a company or for a client. Then you will have to focus on learning social media marketing through the digital marketing program. You do not need an overview of all the things available in the vast syllabus of digital marketing but specialize in social media marketing.
If you are seeking a complete degree in digital marketing - a diploma or a postgraduate then you need to choose universities that provide such online degree programs in digital marketing. With the post-graduation or diploma course, you will be able to get full training, internship, and degree certificate.
With all these essential things, you will easily figure out what digital marketing course will be the best for your requirements.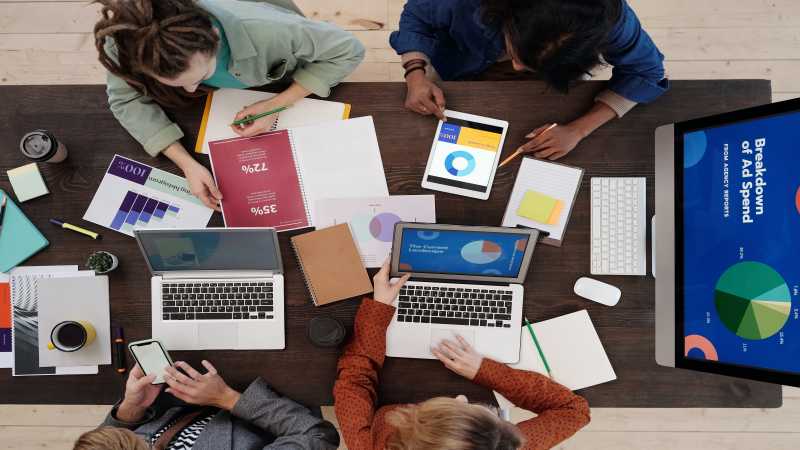 #2 You Need To Know What You Find Suitable - Training from a Mentor Or Self Learning Through Online Platforms:¶
The above point will help you in having clarity regarding your learning objective, Now, you can focus on another important aspect. In the digital or virtual world, we have various options to learn a plethora of things. You can either have a virtual mentor or you can focus on a self-learning approach through online video lectures. Different individuals have different requirements and you have the flexibility to choose what you want. You might need someone who can explain to you each and everything in digital marketing. For that, you need the personal assistance of a mentor. If you are confident about taking the whole course on your own, then you can work out even with the online lectures.
Through online digital marketing courses, you will get a lot of free e-books and other resources that you can use for practicing online digital marketing tools and platforms. Moreover, through the course platform, you can build a community of digital marketers. All the people who are aspiring to become digital marketers or upgrade their digital marketing skills.
Besides this, you will be getting help in clearing all your doubts in the digital marketing course on a regular basis. Sometimes, experienced digital marketers enroll themselves in advanced courses. The advanced courses will give you hands-on experience on live projects. It will not just upgrade the digital marketing skills for the experienced but make the freshers job-ready.
Nowadays, people keep learning new things along with their job work. For such people, it is always best to opt for self-paced online digital marketing courses. You can schedule all your videos in your free time, watch them and keep learning.
#3 Checkout The Background Of The Course Experts:¶
There are many people who do not know digital marketing but will claim to offer you the best course possible. These are all scams and you must not fall into the trap. The mentors or people who provide knowledge on digital marketing have extensive experience and great knowledge regarding all the topics included in digital marketing. You can check out the "about" section of the website to know about the mentors/ trainers to know their qualifications and past experience. If the trainers have provided any link to the "Github" profile or "LinkedIn" profile, you can check that as well. People who take digital marketing seriously and are positive about spreading the knowledge to others will definitely share their professional experience. They want people to trust them while learning digital marketing from them. It is a great way to shortlist the digital marketing online courses that you find authentic and useful.
Digital marketing is a vast course with multiple topics or sections included in it. Sometimes, there are multiple trainers for you to teach different topics. You need to check the professional background of all of them.
So while choosing the digital marketing course, you cannot just need to check the topics or subjects included but the details of the instructors as well.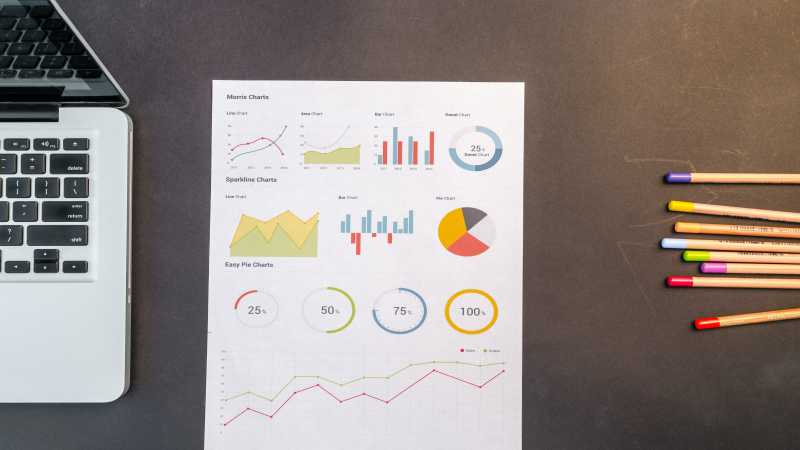 #4 Check the Format Of Digital Marketing Course:¶
While choosing the digital marketing course, you need to verify the important topics included in the course. You can just log in to the portals and go through the features or topics included in the course. If you want to enroll yourself in the best digital marketing course then be clear regarding these questions.
Will you get to work on live projects?
After every video lecture, will you get the resources for practicing?
Will there be regular tests?
Will you get an authentic certificate from the online portal or education institute?
What type of topics would be covered - basic or advanced?
If you choose your digital marketing course based on the answers to these questions, you will easily upgrade your skills. Moreover, you will be able to build yourself into an employable digital marketer. Digital marketing should not be taken lightly. It is one of the most important skills that are in demand nowadays. Getting hands-on experience in digital marketing, and learning new tactics/strategies will help you to take your career to the next level.
#5 Will You Get Any Career Guidance At The Beginning:¶
Most often, students or aspirants enroll in the course without having complete knowledge of it. Thus, you need to choose a course that will provide you career guidance in the beginning. It will be a great help in knowing whether getting enrolling in the course will be beneficial to you or not. If yes, then how? All these are essential factors that will help you make an informed choice. You can provide your details to the online portals and they will do the analysis. Based on the analysis, you can easily determine whether the digital marketing course would be good for you or not.
#6 Ensure Whether The Digital Marketing Course Is providing You Any Introduction Or Not:¶
For every online course or program to take up, having an introduction is a must. The introduction content or video will let you know what things will be covered in the entire course. The introduction will include all the topics, (content./videos) that you will have to cover up during the course. The tests you will have to perform and the assignments. Align with that, you will get to know about the projects you will be able to handle during the course of time.
#7 Finally, Check The Budget Of The Digital Marketing:¶
While enrolling in the digital marketing courses, you need to check whether they are available in your budget or not. If you are opting for any advanced course, then it is liable to invest extra bucks. But if you are learning some basics in digital marketing, no need to pay hefty prices for it.
Digital marketing courses are offered by a lot of people, but if you really want to gain knowledge and learn something new, it is better to choose an experienced professional. They know how to maintain the flow of the course, when to schedule tests and when to encourage students to opt for digital marketing projects.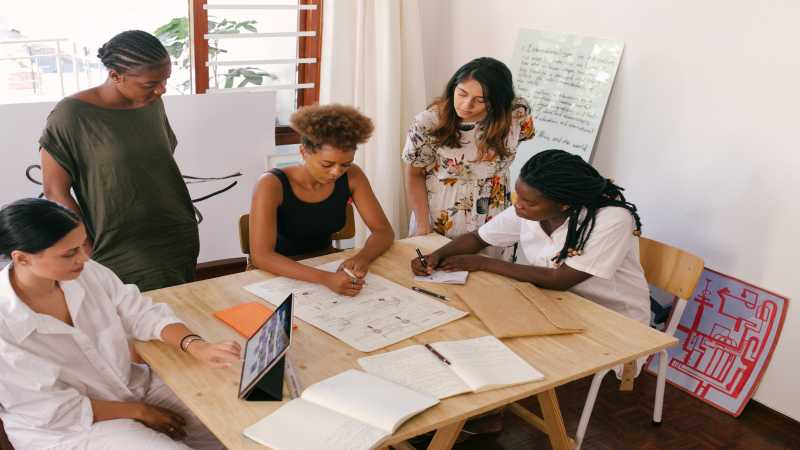 You can enroll in the Digital Vidya And Digital Deepak Courses For Digital Marketing.
CoderzColumn hope you find this article useful. If you want to check out our digital marketing courses then click on the link given below.
Apart from the digital marketing online course, we offer "Digital Marketing E-books" and "Complete SEO Site Analysis" free.