Digital Marketing World - Importance Of Storytelling [Guide 2020]¶
By now, digital marketing has become so popular that digital content marketing obtains three times more leads than paid search advertising? Digital Marketing has become so essential for all the business houses that you cannot imagine your online presence with it. Digital marketing helps to reach your target audience, improves your brand image and also helps in increasing the conversion rates.
The year 2020 has shown us a real hard time. But we shouldn't fret over it. Rather than create opportunities to bring out innovative ideas to increase the economy of the business houses. It's time to invest more effort into crafting your digital content into attention-grabbing masterpieces that resonate with your audience. But sometimes we feel that we do not have any new concept that helps to attract an audience and keep them engaged.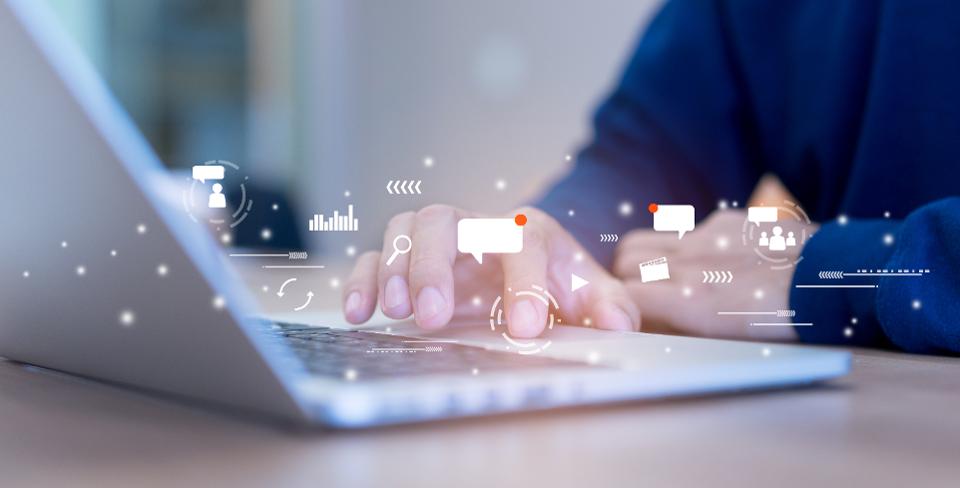 In such scenarios the only thing that comes to mind is - Storytelling!¶
Storytelling is a critical component of creating content that stands out and builds long-lasting relationships between you and your target audience.
Let's dive into how to best incorporate different aspects of storytelling into your digital marketing. But before understanding how storytelling can be blended into digital marketing first we need to brush up our knowledge on digital content marketing.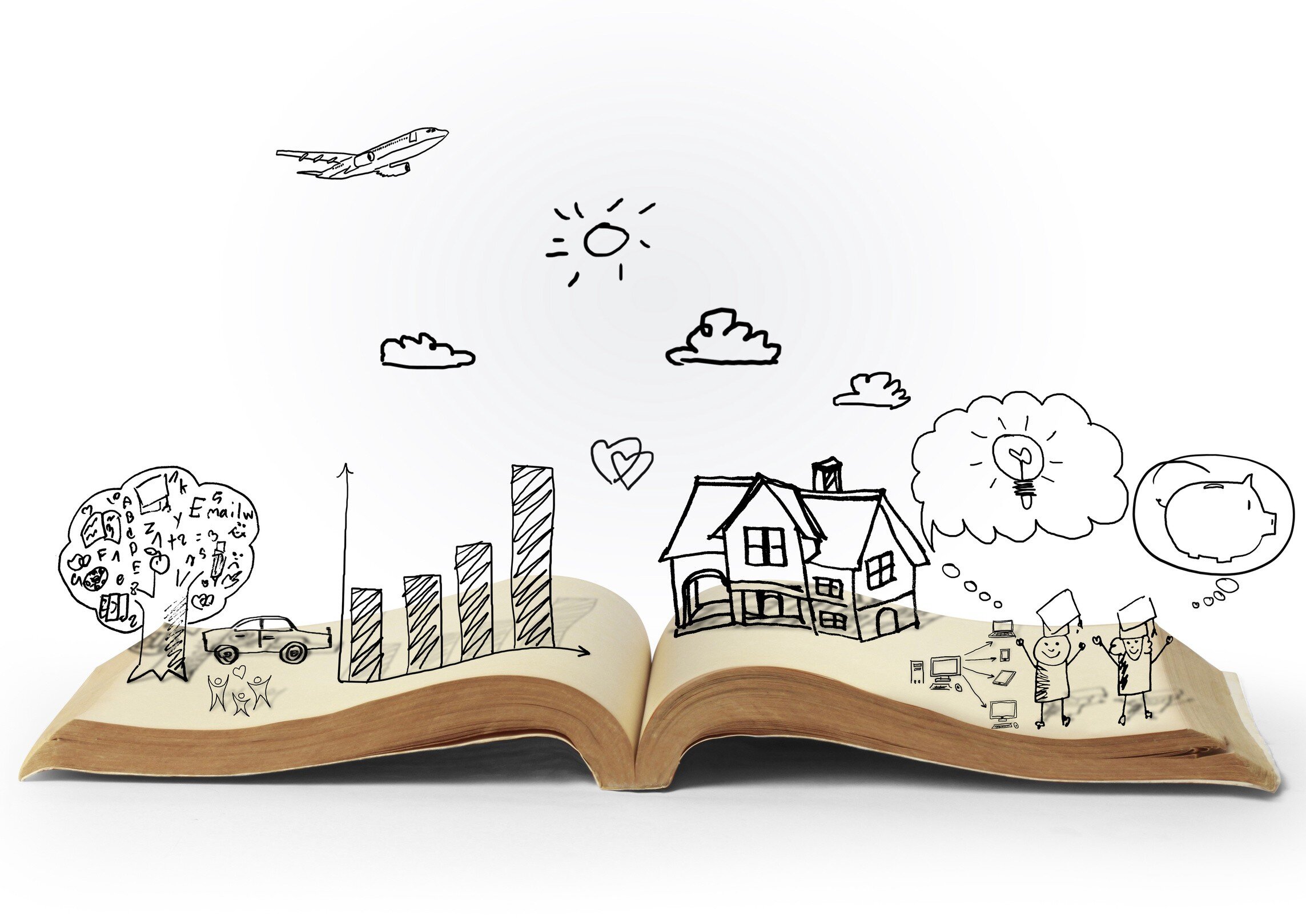 What Do You Mean By Digital Content Marketing?¶
Content Marketing is a tactic that involves the creation and distribution of relevant, valuable content to reach a particular group of people. The idea behind this is to ultimately drive potential leads and conversions into your sales funnel. According to Hubspot, it has been proven that "47% of buyers viewed 3-5 pieces of content before engaging with a sales rep."
What Do You Mean By Storytelling?¶
Storytelling basically is an art. In the digital marketing world, when you tell a story about your values, products or solutions, it paints a picture and allows your audience to connect with your business. When your audience hears a relatable story or similar anecdote to their real life experiences, they are intrigued and establish a connection with your brand.
Fact : Storytelling not only enhances the perception of your brand, but when executed correctly can actually impact your business. Neil Patel states, "62% of B2B marketers rated storytelling as an effective content marketing tactic in 2017".
In simple words it is the act of sharing a story that exemplifies relatable challenges to portray an experience your audience will connect with.
This is a golden opportunity where your brand can shine through a different lens. It's one of the fundamental elements to incorporate into your content marketing approach to ensure your content resonates with the right crowd.
Why Do You Think Storytelling Is So Important In Digital Marketing?¶
Here are some of the primary reasons why storytelling is an absolute necessity for marketing:
It helps to build a deeper and stronger connection with the audience.
It adds a human element to your content and, thus, brand.
Storytelling goes beyond advertising; it makes people trust your brand much more easily.
It lets businesses engage with customers in a fragmented media world.
Stories help bind your content together which otherwise might seem scattered.
Stories help share your brand vision in the most pleasant manner.
A business with a great story is able to defeat its competitors easily.
Stories are the most successful weapon to create brand loyalty, which means that people are much more willing to promote your product or brand by word-of-mouth marketing, which is the best way to popularize a business.
How To Use Storytelling In Digital Marketing?¶
You Can Create Engaging Content By Storytelling**¶
Generally, it is thought that all good stories start with a hook. You can reel your audience in with an eye-opening statistic or perhaps a hypothetical question that relates to them and leads into your story. Sometimes, you can share an anecdote with your target audience and have them paint a picture in their head. It will help them to relate to your brand. Storytelling is used to keep your audience engaged and interested in what you're saying for a long period of time. If you are trying to increase your time-on-page metric then learn to hook your readers from the beginning to get them to read your article rather than bounce out.
Storytelling Improves Your Brand Image:¶
Your brand tells a story itself. You must ensure that behind everything you're saying within your content should be relevant to what your company believes shines through. Tell a story as a B2B brand and share perspectives you've experienced. Your content marketing can help build up your brand identity as well.
You want your words to embody who you are as a company. It is important to relate with your readers by being conversational and sharing your opinion to connect with them.
Storytelling Can Help Your Audience To Visualize Your Words¶
While storytelling, you must use the right verbiage. It is essential if you want to really connect with your target audience.
The first rule of storytelling is to give as much background information as possible, so you transport your audience into your story. If you want your marketing message to resonate, then you need to place it in a narrative form. We all know that people are not always willing to read long articles. They need something that can provide them point to point data or solution or whatever they are looking for.
While storytelling you should be taking your audience on a journey through what you're trying to convey. After all, we are all humans, and we want to spend our quality time on something that makes us feel heard; not like we're being sold something.
While Storytelling Utilize Visuals for Representation:¶
When we are speaking of visualizing it is essential to know the importance of including visuals within your content that reflects what you're trying to say.
Just imagine what would happen if you have a piece containing all text with no images, you're setting yourself up to have a high bounce rate. Users typically don't stay on pages long if there is nothing to grab their attention. You can include a wide range of images in the form of a graph, chart, infographic, or image that portrays the words you are preaching, they need to be in there to keep your audience engaged.
Make sure all visuals you use align with your branding so there is uniformity to your content throughout your site. We always recommend creating a branding guide to ensure consistency with design across the board.

Remain authentic and share something inspirational with your audience. Invest time in interviewing others or being interviewed by others. Stories based on real life are some of the best in the world.
Summary:¶
Storytelling is one of the most powerful ways to make your brand come alive in the minds of both your current consumers, and the consumers you're trying to reach. If you can give your products and services a story that people can relate to, you're then able to take your target audience on a journey with you. In order for people to form a personal connection with your brand, and recognize all the ways it seamlessly fits into their everyday lives, your stories must be honest, inspirational and connect on a real level.