6 Most Important Ranking Factor¶
---
Today businesses without an online presence are just becoming stagnant. Having a business website is the need of the hour and not merely having one but also keeping it optimized with the algorithmic changes is a must. We have been observing that Google changes the ranking factor of the website every year, this is done in order to eliminate the use of back hat SEO techniques. In the year 2014, the most important ranking factor was Https - Every website wished to have a tag of SSL certified and making the website secure. Next, in the year 2015, we saw that mobile usability was given more emphasis instead of other factors due to the rise in the demand for mobile compatible websites. Then suddenly, the ranking factor shifted to content marketing or content development as soon as RankBrain technology came into the scene. And then again in the year 2017, Https websites were given more importance and a better ranking than others.
As it was said by John Mueller that "Awesomeness" would be the key to ranking in Google. By this, he meant that whatever point of considerations are existing for a better ranking should lead to an optimized website that is customer-centric and user-friendly. The one thing that is very clear is all these ranking factors are shaped to generate a better user experience.
Some of the most important ranking factors that will affect the website are:¶
1. Why Voice Search¶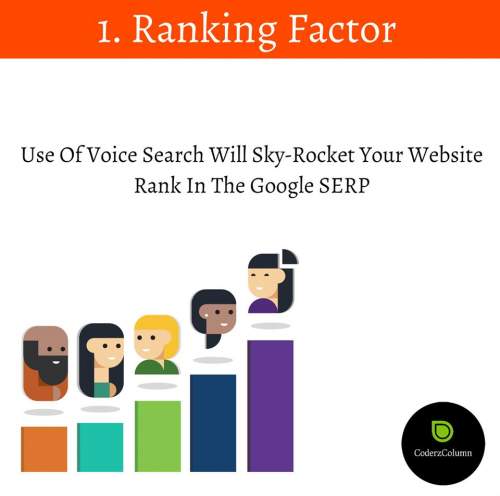 According to a study, it has been reported that 72% of the people today find their daily routine revolving around their voice-activated devices such as Siri, Alexa or Cortana. So it has become inevitable to incorporate voice search on your website. Also, Brian Dean, the master of SEO has shared his recent work for optimizing the website for voice search by reviewing 10,000 Google home results.
2. High-Quality Content Publishing¶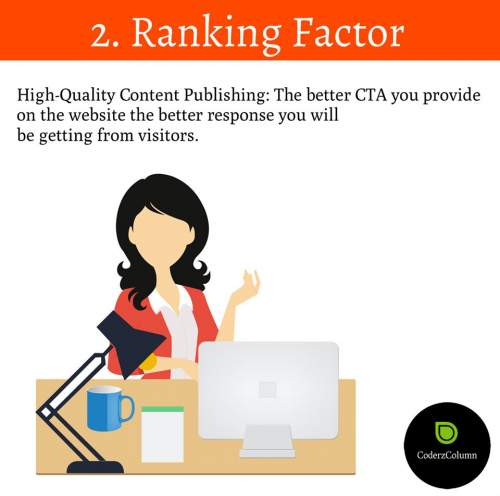 Content is the very first thing that will help you to attract your customers to your website and will also enable them to stay longer on your landing pages. The better CTA you provide on the website the better response you will be getting from visitors. If visitors find what they are looking for - relevant data then they are more likely to come back to your website without any second thought.
3. The Use of Search Intent¶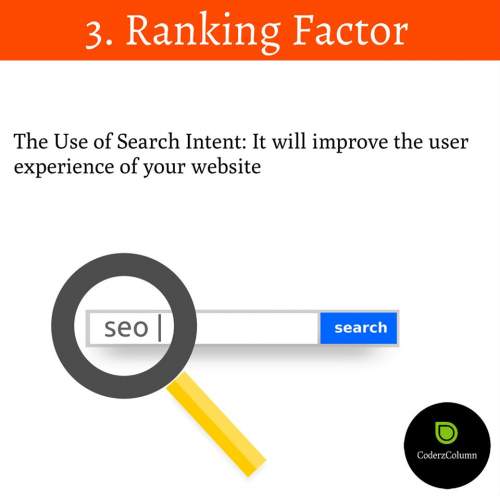 This point has been added to the list because it gives a greater user experience. People these days are super busy and if they do not find what they are looking for on the homepage then they won't look further on your website and will leave within seconds. But if you provide a search tab then you are giving an option to your website visitor to try it out and find what they want.
4. The New Keyword Research Technique¶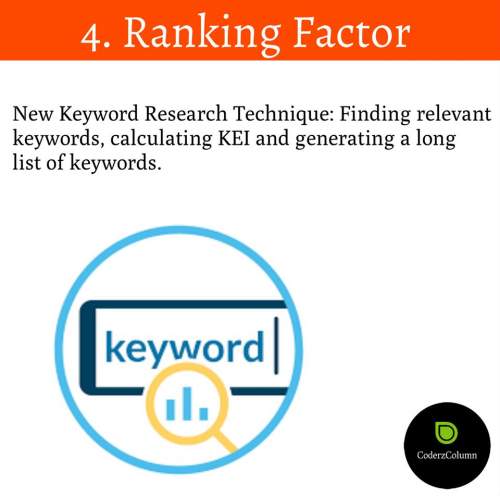 Yes, you might be surprised to find the same thing again on the list, but this is not what you usually do with the help of Google Adwords. Finding relevant keywords, calculating KEI and generating a long list of keywords. Naah! This is a very new technique - You can find a step by step guide to generating the best keyword for your website that will make you stand out of the crowd.
5. Rich Snippet - Featured Snippet¶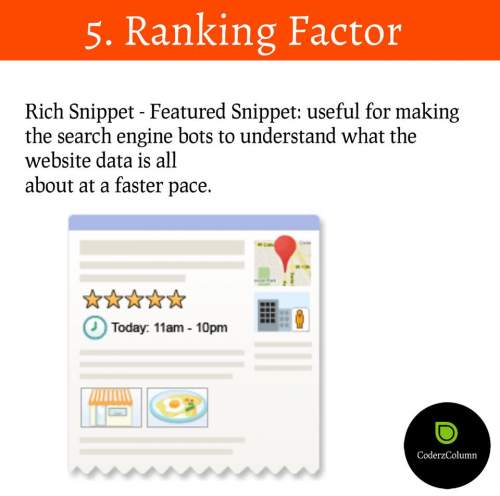 These are the techniques through which your website will attract more visitors. And also, it is quite useful for making the search engine bots to understand what the website data is all about at a faster pace. With the help of rich snippets and featured snippets search engines do not need to scan the whole page for a single line of data, instead, it directly gets data from the snippets or schema that is used for the website.
6. Getting Relevant and Authoritative Backlink¶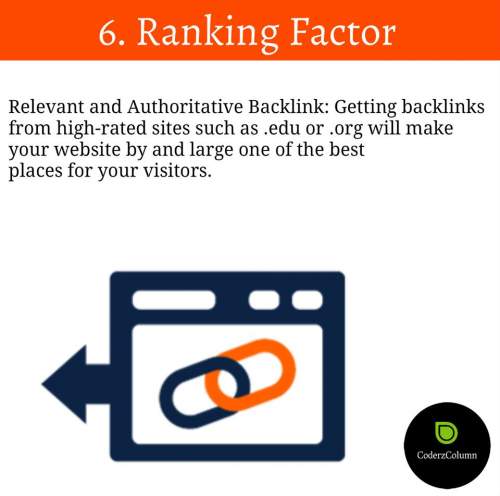 This will always be one of the most important points no matter what algorithm rolls out. Without authentic and relevant backlinks, the process of getting a better rank or domain authority is not possible. Getting backlinks from various high-rated sites such as .edu or .org will make your website by and large one of the best places for your visitors. Along with this, they won't be having any trust issues regarding the information they are getting.
Conclusion¶
Digital marketing keeps all the ranking signals inflow to keep the website's position maintained on the Google SERP. Considering all the website points we can analyze that a website should be comprehensive, a bit sophisticated, user-friendly and must impart a great user experience for not losing the position or website rank for years to come. We have witnessed a lot of algorithmic changes keep rolling our every year such as the mobile-first index, page speed ranking factor, rich snippet and many more, it has become the need of the hour to keep updated with all the rollout and hence make the required amendments to the website by not losing track of Google's ranking.